WELCOME TO PDX GARAGE DOOR
Garage Door Springs Portland, Oregon
PDX Garage Doors is the go-to expert in Portland for timely and efficient garage door spring replacements. With a deep understanding of the unique challenges posed by torsion and extension springs, our technicians ensure your door remains in optimal condition. Our around-the-clock availability underscores our dedication to serving the community's needs.
Same Day Service
Professional Team
Honest  and Reliable
Mobile Service
Fast Response
24/7 Emergency Service
Competitive Price
Guaranteed Satisfaction
Technician will contact you right away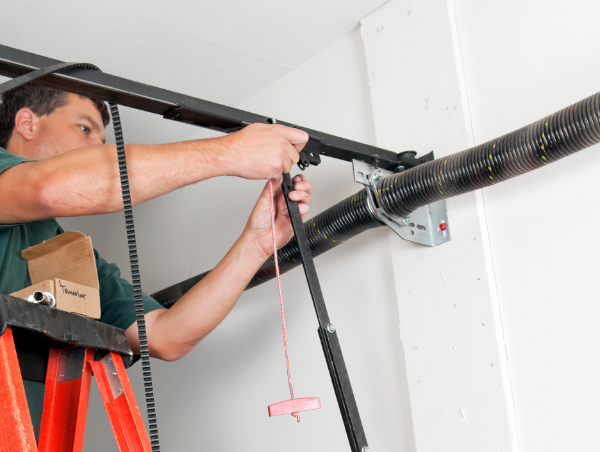 Garage Door Springs in Portland, Oregon - PDX Garage Door
At PDX Garage Doors, understanding garage doors is our craft. Our company located in Portland, specialise in garage door spring replacement, a vital component ensuring smooth operation. A garage door typically operates using torsion or extension springs. Over time, these springs wear out, lose tension, or even snap, making door operation sluggish or halting it entirely. It's not just about replacing a spring; it's about understanding the type of door, the weight it supports, and ensuring the perfect fit for seamless functionality. Our seasoned technicians, equipped with industry insights, ensure your garage door springs are replaced with precision and expertise. Reach out to PDX Garage Doors for a genuine touch of mastery in garage door spring replacement.
Garage Door Springs SAFETY TIPS
WHEN DO YOU NEED TO GARAGE DOOR Spring Replacement?
Ensuring the flawless function of your garage door is pivotal to maintaining the security and convenience of your Portland home. A pivotal focus: the garage door springs, a critical component often overlooked by homeowners until a malfunction arises.  Observe your door during operation – does it list to one side during movement? 
Perhaps it refuses to move at all, or emits unsettling noises? These are glaring signs that your garage door springs may demand an immediate replacement. A malfunctioning spring can pose not just an operational hindrance but a tangible risk to you and your property. PDX Garage Doors is not only your local expert in comprehensive garage door installations but your emergency ally, available 24/7, ensuring your garage door springs are optimally functioning and your door operates seamlessly, safeguarding your day-to-day life from unexpected disruptions.
Garage DOOR Spring SERVICE
Choosing PDX Garage Doors for your garage door spring replacement means entrusting your home to seasoned professionals in Portland. The anatomy of a garage door is intricate, with springs playing a pivotal role. Torsion and extension springs, the two most common types, each have unique characteristics and issues. 
A broken torsion spring can disrupt the entire balance of the door, while a stretched extension spring can render it immobile. Our knowledgeable technicians, equipped with high-quality materials, are always on-call, ensuring your garage door springs are functioning safely and efficiently.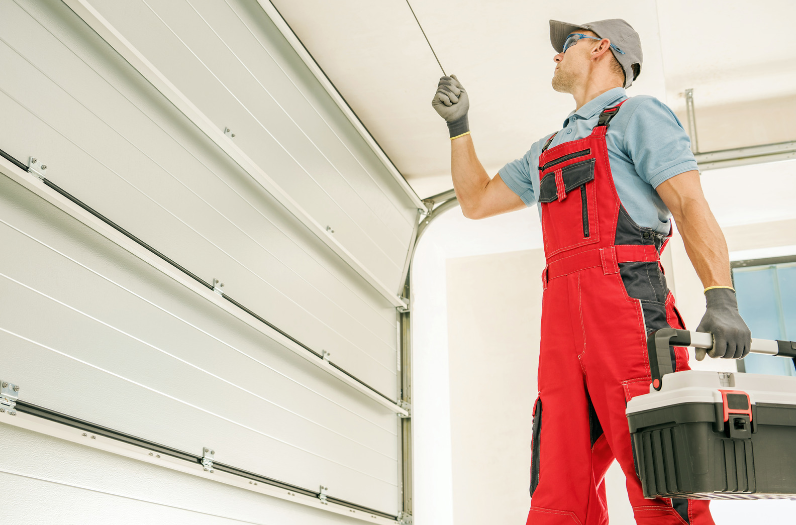 Recognizing the unpredictability of spring issues, PDX Garage Doors remains accessible 24/7. A harmonious blend of industry insights and genuine care makes us Portland's preferred choice for garage door spring replacements.
Our experienced technicians provide reliable garage door installation services. We offer a wide variety of doors to choose from and ensure that the installation is done properly and safely, leaving you with a long-lasting, functional garage door that enhances the curb appeal of your home or business.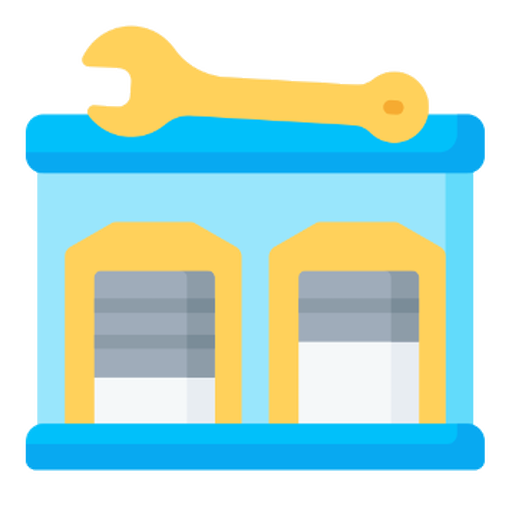 Keep your garage door running smoothly and prevent potential problems with our garage door tune-up services. Our technicians will inspect, lubricate, and adjust your garage door to ensure that it functions safely and efficiently. Trust us to provide reliable garage door tune-up.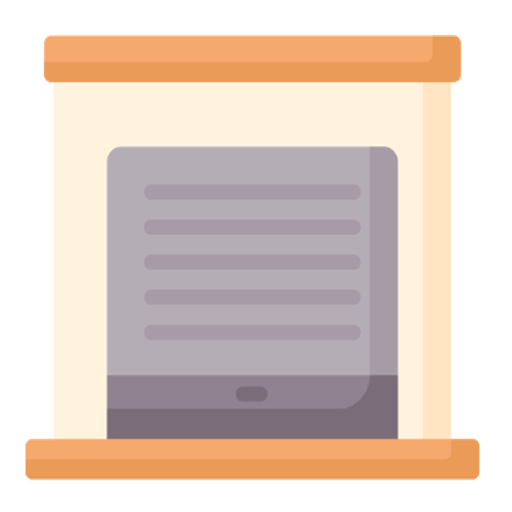 Damaged garage door panels not only compromise the security of your home or business but also affect its curb appeal. At PDX Garage Doors, we specialize in garage door panel repair and replacement services, ensuring that your garage door looks and functions as good as new.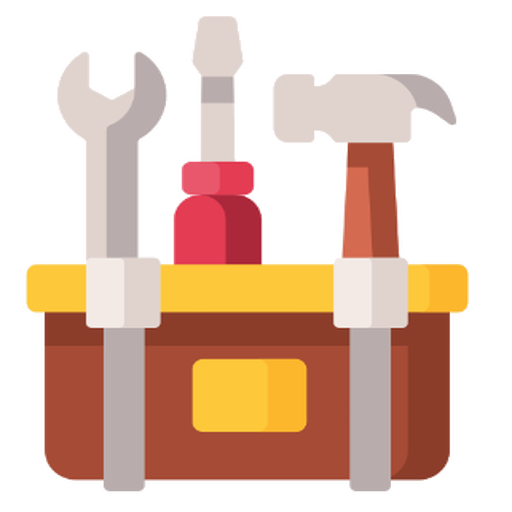 A garage door off track is a common problem that can be caused by various factors. Our technicians are skilled in diagnosing and repairing garage doors that have come off track. We provide reliable garage door off-track repair services, to get your garage door back on track and functioning safely.
If your garage door springs are worn or broken, our team at PDX Garage Door can help. We use high-quality springs to ensure your garage door operates smoothly and safely. Our technicians will carefully remove your old springs and replace them with new ones, ensuring your garage door is perform at its best.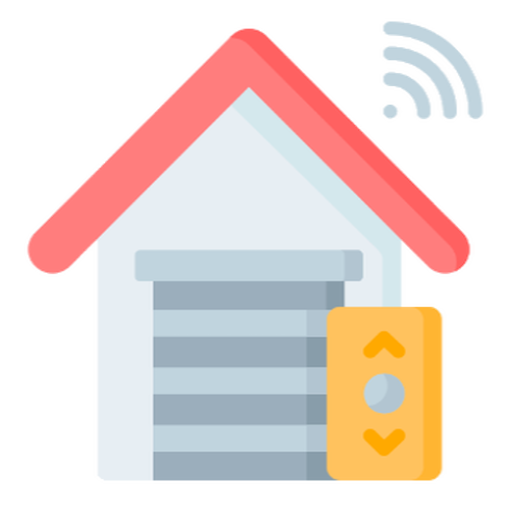 A garage door opener enhances the functionality and convenience of your garage door. At PDX Garage Doors, we offer high-quality garage door opener installation services. Our technicians will help you choose the right opener and ensure that it is installed properly and safely, and will last for years to come
Zach Antinelli
19/06/2022
My garage door stopped working, I tried all the basic troubleshooting but was a bit out of my element. I called and they were able to come out within an hour. Lucas was able to diagnose the issue immediately and replace both springs for a great price. Highly recommend this company.
The technician was really friendly and helpful, and completed the job quickly and professionally! Would definitely hire again 🙂
Excellent service, very very quick response and helped us solve a broken garage door within an hour! Highly recommend to anyone in need of their overhead door services
Harold Barrett
17/01/2022
Excellent service, their tech came out and got my garage door opener replaced with an upgrade. Their technicians have incredible attention to detail.
Michael Shelangoski
08/08/2021
Super fast service, had my door working like new in no time to! Highly recommend!
Prompt response to my email for a quote. 20 minutes later had Lucas, a very helpful tech, come out and quickly diagnose a tough problem. Very satisfied!
Michael Morgan
22/06/2021
These gentlemen are very professional and are very efficient. And we're able to accommodate my budget! Please hire them!
Request A Spring Replacement Estimate
Seeking a quote for your residential garage door spring replacement? Just complete the form, and PDX Garage Doors specialists will promptly return a customized, competitive estimate aligned with your specific requirements. Ensure your garage door functions optimally with our expert assistance in Portland.