WELCOME TO PDX GARAGE DOOR
Garage Door
Repair & Installation
In Wilsonville
At PDX Garage Door in Wilsonville, we specialize in delivering a comprehensive selection of top-notch garage door services catered to your specific needs. Our skilled technicians are dedicated to delivering superior installations, repairs, and maintenance for a seamless garage door experience. From replacing panels to fixing off-track issues and installing openers, we ensure your garage door operates with utmost safety, security, and dependability.
Same Day Service
Professional Team
Honest  and Reliable
Mobile Service
Fast Response
24/7 Emergency Service
Competitive Price
Guaranteed Satisfaction
Technician will contact you right away
Garage DOOR SERVICE
in Wilsonville
Welcome to Wilsonville Garage Doors, where we are dedicated to delivering top-notch garage door installation and repair services to our valued customers in Wilsonville, OR. Our team of skilled technicians is equipped with the necessary know-how and proficiency to tackle any garage door dilemma, whether it be a minor fix or a complete installation.
Rest assured, we utilize only premium-grade materials and components to ensure that your garage door is nothing short of safe, secure, and dependable. Moreover, we provide an extensive array of styles and colors to choose from, allowing your new garage door to seamlessly complement the aesthetics of your home or business.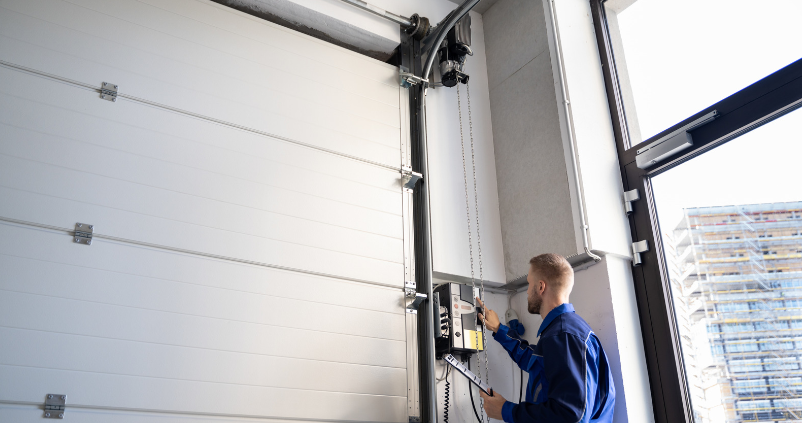 Our unwavering commitment lies in delivering unparalleled service and support that surpasses expectations. Trust us for all your garage door requirements and encounter firsthand the remarkable difference our expertise and customer-centric approach can make.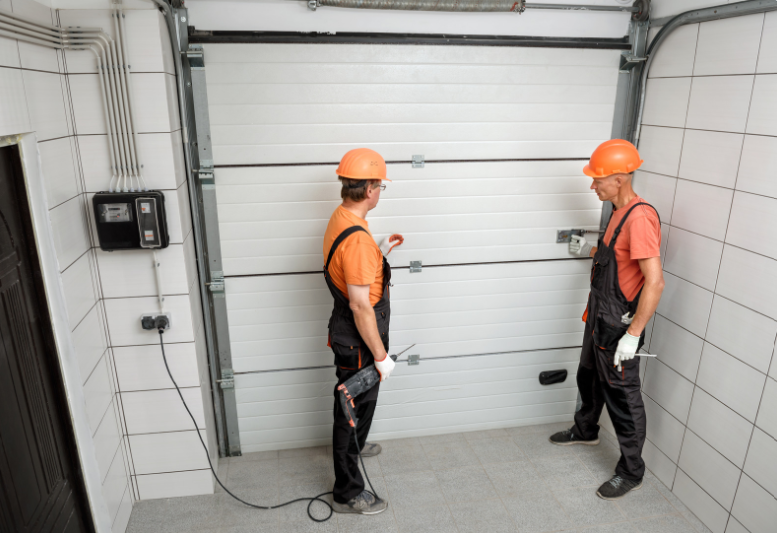 Wilsonville Garage DOOR SERVICE
PDX Garage Door, located in Wilsonville, is your go-to destination for top-notch garage door solutions. Our focus is on delivering exceptional repair and installation services to our esteemed customers. Our team comprises skilled technicians who possess the expertise required to tackle a wide range of garage door issues, be it minor fixes or complete installations.
Wilsonville experiences weather conditions that can significantly impact garage doors, particularly during the winter season, characterized by sub-zero temperatures and heavy rainfall. Hence, it becomes crucial to select a garage door company that comprehends the unique challenges imposed by the local climate. We are well-equipped to guide you in selecting the most suitable door type and accessories that can withstand the elements effectively.
Whether you seek a fresh garage door installation or the repair of your existing one, our devoted and proficient team is at your service. We prioritize providing you with unparalleled assistance, aiming to surpass your expectations. 
Our experienced technicians provide reliable garage door installation services in Beaverton, OR. We offer a wide variety of doors to choose from and ensure that the installation is done properly and safely, leaving you with a long-lasting, functional garage door that enhances the curb appeal of your home or business.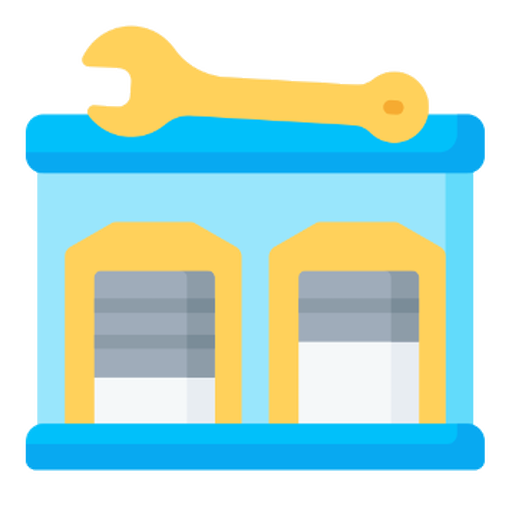 Keep your garage door running smoothly and prevent potential problems with our garage door tune-up services. Our technicians will inspect, lubricate, and adjust your garage door to ensure that it functions safely and efficiently. Trust us to provide reliable garage door tune-up services in Beaverton, OR.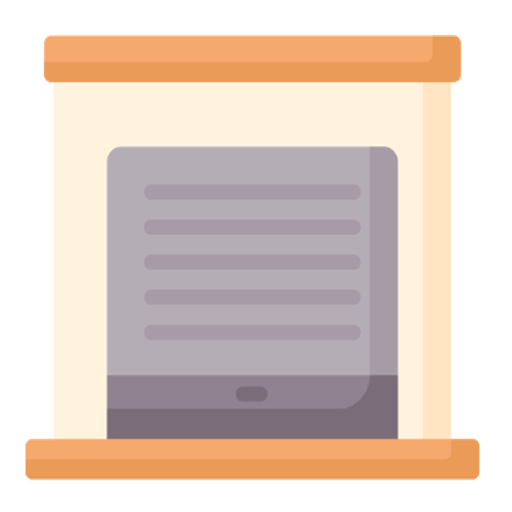 Damaged garage door panels not only compromise the security of your home or business but also affect its curb appeal. At PDX Garage Doors, we specialize in garage door panel repair and replacement services, ensuring that your garage door looks and functions as good as new.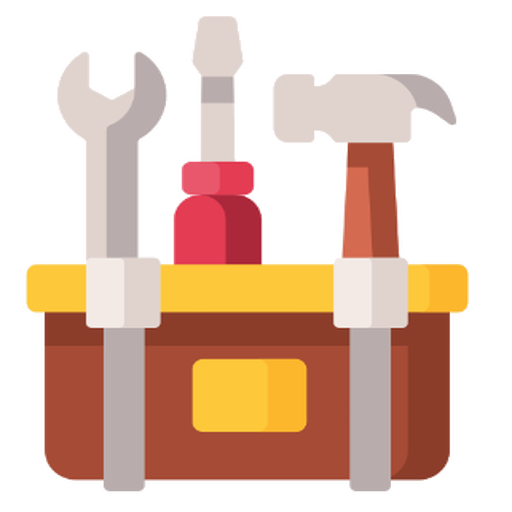 A garage door off track is a common problem that can be caused by various factors. Our technicians are skilled in diagnosing and repairing garage doors that have come off track. We provide reliable garage door off-track repair services in Beaverton, OR, to get your garage door back on track and functioning safely.
If your garage door springs are worn or broken, our team at PDX Garage Door can help. We use high-quality springs to ensure your garage door operates smoothly and safely. Our technicians will carefully remove your old springs and replace them with new ones, ensuring your garage door is functioning at its best.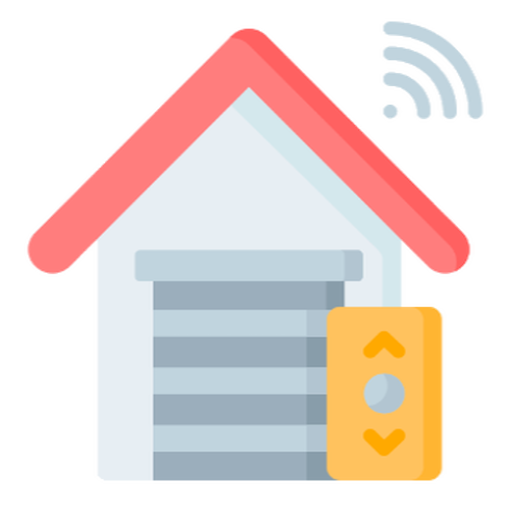 A garage door opener enhances the functionality and convenience of your garage door. At PDX Garage Doors, we offer high-quality garage door opener installation services in Beaverton, OR. Our technicians will help you choose the right opener and ensure that it is installed properly and safely.
Garage Door Installation in Wilsonville
At Wilsonville Tech Doors, we recognize the significance of a smoothly operating garage door. That's why we provide top-notch garage door installation solutions in Wilsonville, OR, and the neighboring regions. Whether you wish to swap out an outdated or deteriorated garage door or require a fresh installation for a new construction venture, our team of skilled technicians is adept at managing the task.
We present an extensive range of garage door designs and materials, ensuring you discover the ideal match for your residence or commercial establishment. Rely on us for dependable service and assistance that guarantees the safety and dependability of your garage door.
Garage Door Tune Up in Wilsonville
Ensure optimal performance of your Wilsonville-based garage door with a comprehensive inspection and tune-up by the skilled professionals at PDX Garage Door. Our team of experts specializes in examining every aspect of your door, from springs and rollers to hinges, guaranteeing flawless functionality.
In addition, we will meticulously lubricate all moving components and make any essential adjustments, ensuring utmost safety, tranquility, and dependability of your garage door. Prompt maintenance is crucial for prolonging its lifespan, so don't delay – contact us today to book your tune-up appointment!
Garage Door Panels in Wilsonville
Is your Wilsonville garage door showing signs of wear and tear or suffering from damage? Look no further than PDX Garage Door, your trusted experts in Wilsonville. We specialize in top-notch garage door panel replacement services, catering to the needs of both residential and commercial properties in Wilsonville and its neighboring areas.
Our team of highly skilled technicians is equipped with the knowledge and expertise to seamlessly replace individual panels or install an entirely new door. With our extensive range of styles and materials, you'll have no trouble finding the perfect match for your home or business.
Garage Door Off Track in Wilsonville
If your garage door in Wilsonville has derailed from its track, it is crucial to address the issue promptly to avert additional harm. At PDX Garage Door, we specialize in top-notch off-track repair services tailored for Wilsonville and its neighboring regions. Our expert team of technicians possesses extensive training and proficiency to promptly evaluate the situation and execute any essential repairs.
We provide comprehensive repair services encompassing an array of door types, locks, and handles, including sliding doors, frames, closers, and glass doors. Rely on us to deliver superior service and unwavering support, guaranteeing the safety and reliability of your garage door in Wilsonville.
Garage Door Springs in Wilsonville
In Wilsonville, when your garage door springs aren't working properly, it can cause door malfunctions and safety concerns. At PDX Garage Door, we excel in delivering top-notch solutions for garage door spring repairs and replacements.
Our skilled professionals will thoroughly evaluate the condition of your springs, offering their expertise and valuable recommendations. They will swiftly execute the required repairs or replacements, guaranteeing that your garage door springs regain their optimal functionality. Rest assured, our dependable services will ensure seamless and secure operation of your garage door.
Opener Installation in Wilsonville
For top-notch garage door opener installations in Wilsonville, look no further than PDX Garage Door. Our vast array of premium openers, sourced from renowned brands, ensures an impressive selection to suit your requirements.
Our expert team of technicians excels in providing personalized guidance, helping you select the ideal opener that aligns perfectly with your preferences and needs. Experience seamless integration, effortless operation, and heightened convenience through our proficient installation services. Place your trust in us for dependable and efficient garage door opener installations.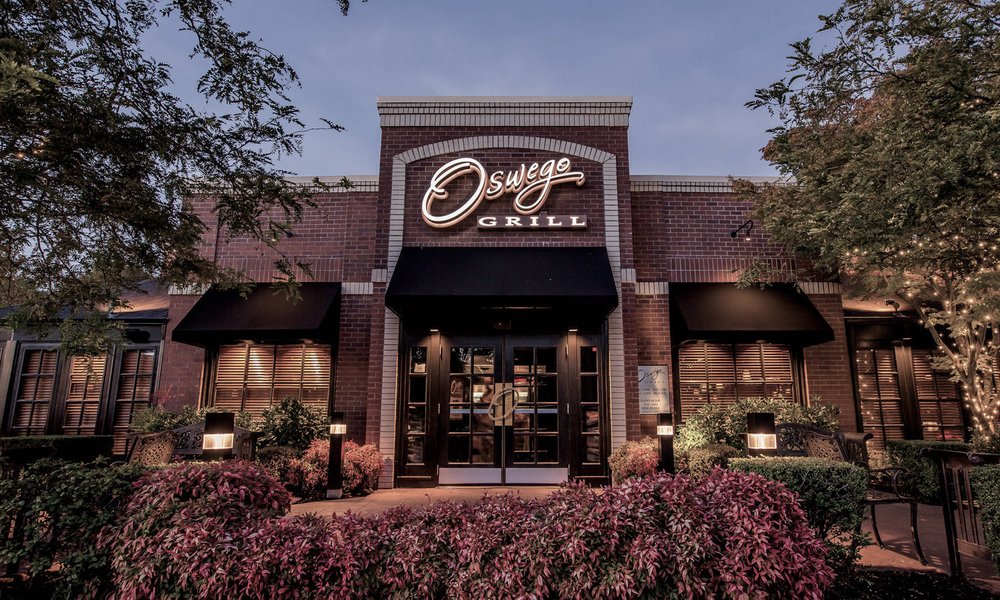 Dining tips in Wilsonville
Welcome to Wilsonville, a vibrant city nestled in the heart of Oregon. Known for its picturesque landscapes and friendly community, Wilsonville offers a charming and serene atmosphere for both residents and visitors alike. From its thriving local businesses to its scenic parks and trails, there's something for everyone to enjoy.
Among the many delightful establishments in Wilsonville, Oswego Grill stands out as a culinary gem. With its inviting ambiance and delectable menu, it has become a beloved dining destination in the city. Whether you're savoring a perfectly cooked steak, indulging in fresh seafood, or relishing in their flavorful pasta dishes, Oswego Grill's menu is a testament to their dedication to quality and taste.
What sets Oswego Grill apart is not just its exceptional cuisine, but also its warm and attentive staff. They go above and beyond to ensure every guest feels welcome and well-cared for throughout their dining experience. Whether you're celebrating a special occasion or simply enjoying a night out, the combination of outstanding service, mouthwatering flavours, and a comfortable atmosphere makes Oswego Grill a true local favourite.
Zach Antinelli
19/06/2022
My garage door stopped working, I tried all the basic troubleshooting but was a bit out of my element. I called and they were able to come out within an hour. Lucas was able to diagnose the issue immediately and replace both springs for a great price. Highly recommend this company.
The technician was really friendly and helpful, and completed the job quickly and professionally! Would definitely hire again 🙂
Excellent service, very very quick response and helped us solve a broken garage door within an hour! Highly recommend to anyone in need of their overhead door services
Harold Barrett
17/01/2022
Excellent service, their tech came out and got my garage door opener replaced with an upgrade. Their technicians have incredible attention to detail.
Michael Shelangoski
08/08/2021
Super fast service, had my door working like new in no time to! Highly recommend!
Prompt response to my email for a quote. 20 minutes later had Lucas, a very helpful tech, come out and quickly diagnose a tough problem. Very satisfied!
Michael Morgan
22/06/2021
These gentlemen are very professional and are very efficient. And we're able to accommodate my budget! Please hire them!
Keep your garage doors in top shape to avoid accidents and save repair cost