WELCOME TO PDX GARAGE DOOR
Garage Door
Repair & Installation
In Sherwood
PDX Garage Doors, situated in Sherwood, provides an extensive array of garage door installation and repair services. Our dedicated team of skilled technicians excels in delivering premium solutions to fulfill your every garage door requirement. Whether you require professional garage door installations with a diverse range of doors to select from or meticulous repairs and tune-ups, we guarantee seamless functionality, utmost security, and captivating aesthetics for your garage door.
Same Day Service
Professional Team
Honest  and Reliable
Mobile Service
Fast Response
24/7 Emergency Service
Competitive Price
Guaranteed Satisfaction
Technician will contact you right away
Garage DOOR SERVICE
in Sherwood
Welcome to PDX Garage Doors, your premier destination for top-notch garage door installation and repair services in Sherwood. We take great pride in our unwavering dedication to delivering the highest level of customer satisfaction. When you select us, rest assured that your experience will be personalised to cater to your specific requirements.
Our team of expert technicians possesses extensive knowledge and expertise, enabling them to understand your unique needs comprehensively. By combining their skill set with a keen understanding of your preferences, we consistently deliver exceptional outcomes. Whether it's a garage door installation that enhances the overall aesthetic appeal of your property, we consistently exceed expectations.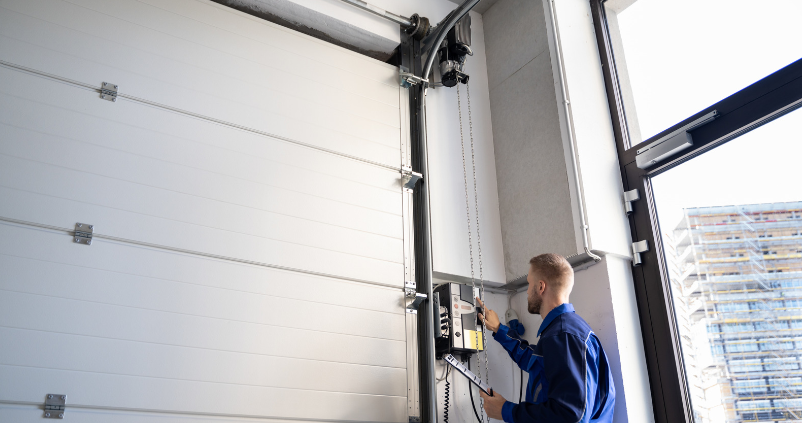 With our unwavering commitment to quality, industry-leading support, and a customer-centric approach, we guarantee that your garage door will not only be secure and dependable but also a standout feature of your property. Trust PDX Garage Doors for unparalleled service and experience peace of mind, knowing that your garage doors are being handled by skilled professionals.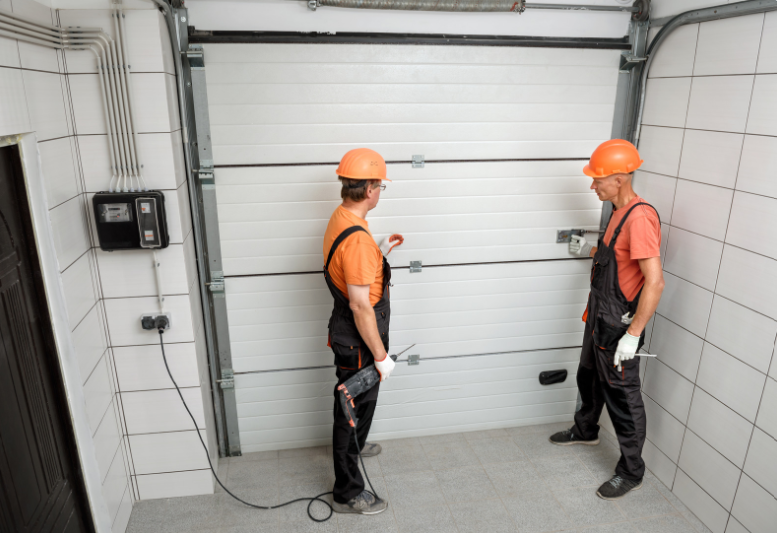 Sherwood Garage DOOR SERVICE
PDX Garage Doors is your trusted source for top-quality garage door services in Sherwood. Our team of skilled technicians is dedicated to ensuring your garage doors are in excellent condition, capable of withstanding the unique climate challenges of our beautiful city. We specialize in a wide range of professional services, including expert installation, thorough tune-ups, precise panel replacements, efficient off-track repairs, reliable spring repairs, and seamless opener installations.
In Sherwood, we understand the impact that the local weather can have on your garage doors. That's why regular maintenance is vital to keep them functioning optimally. Our team highly recommends scheduling routine tune-ups to guarantee smooth operation and prevent any weather-related issues, such as rust, moisture damage, or misalignment. With our meticulous attention to detail and extensive expertise, we ensure that your garage doors are fully weatherproof, secure, and operate flawlessly.
Our experienced technicians provide reliable garage door installation services in Beaverton, OR. We offer a wide variety of doors to choose from and ensure that the installation is done properly and safely, leaving you with a long-lasting, functional garage door that enhances the curb appeal of your home or business.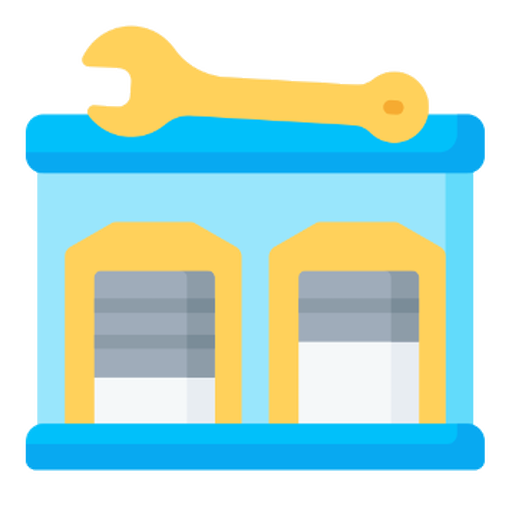 Keep your garage door running smoothly and prevent potential problems with our garage door tune-up services. Our technicians will inspect, lubricate, and adjust your garage door to ensure that it functions safely and efficiently. Trust us to provide reliable garage door tune-up services in Beaverton, OR.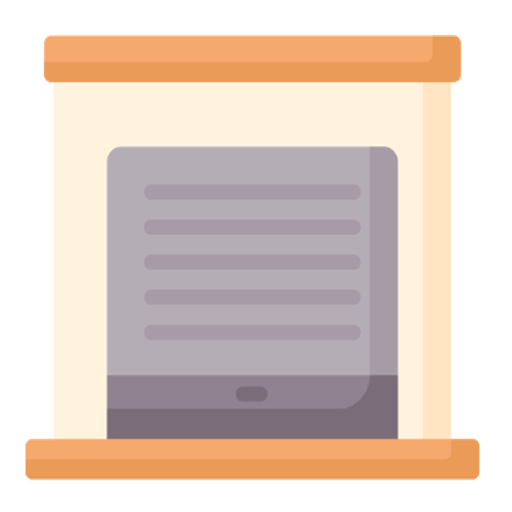 Damaged garage door panels not only compromise the security of your home or business but also affect its curb appeal. At PDX Garage Doors, we specialize in garage door panel repair and replacement services, ensuring that your garage door looks and functions as good as new.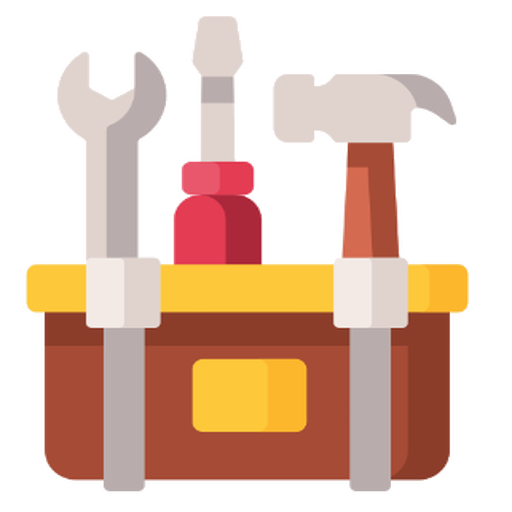 A garage door off track is a common problem that can be caused by various factors. Our technicians are skilled in diagnosing and repairing garage doors that have come off track. We provide reliable garage door off-track repair services in Beaverton, OR, to get your garage door back on track and functioning safely.
If your garage door springs are worn or broken, our team at PDX Garage Door can help. We use high-quality springs to ensure your garage door operates smoothly and safely. Our technicians will carefully remove your old springs and replace them with new ones, ensuring your garage door is functioning at its best.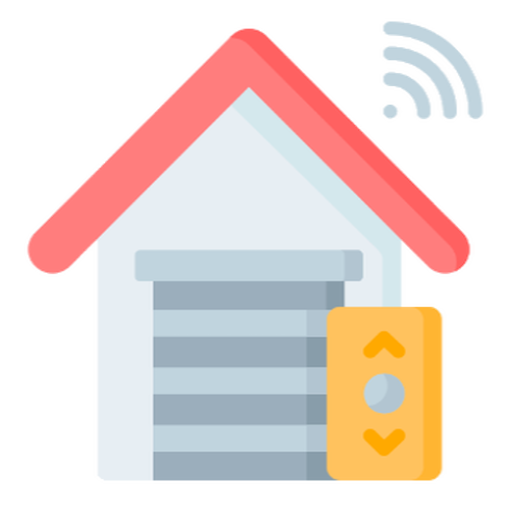 A garage door opener enhances the functionality and convenience of your garage door. At PDX Garage Doors, we offer high-quality garage door opener installation services in Beaverton, OR. Our technicians will help you choose the right opener and ensure that it is installed properly and safely.
Garage Door Installation in Sherwood
At PDX Garage Door, we take pride in providing top-notch Garage Door Installation services in Sherwood. Our dedicated team of professionals is here to ensure your utmost satisfaction. With a focus on quality and precision, we specialize in installing garage doors that not only add to the aesthetic charm of your property but also provide enhanced security.
We utilize premium products and pay meticulous attention to every aspect to ensure a flawless installation experience. Our unparalleled expertise in the industry and unwavering commitment to customer happiness guarantee that your new garage door will be both reliable and tailored perfectly to suit your residential or commercial space.
Garage Door Tune Up in Sherwood
Experience seamless and efficient operation of your garage door with the expert Garage Door Tune Up service in Sherwood. PDX Garage Door is here to cater to your needs with a team of skilled professionals who will conduct a meticulous examination, lubrication, and fine-tuning of every aspect of your garage door system, ensuring optimal performance.
Our dedicated technicians will address any loose hardware, align tracks, and thoroughly test all safety features as part of our comprehensive tune-up service. By enhancing the functionality and lifespan of your garage door, we aim to provide you with a worry-free and smooth operating experience, bringing you ultimate peace of mind.
Garage Door Panels in Sherwood
Looking to replace worn-out or outdated garage door panels in Sherwood? Look no further than PDX Garage Door for top-notch panel solutions. Our wide range of garage door panels is designed to suit different styles and architectural designs, offering you the freedom to personalize the look of your garage.
Count on our skilled technicians to flawlessly install the panels, ensuring a precise fit and seamless integration with your current door. Whether you prefer a modern appeal or a classic allure, our resilient and visually captivating panels will elevate the overall appearance of your garage, leaving a memorable impact.
Garage Door Off Track in Sherwood
In the serene city of Sherwood, if you find yourself facing a dislodged garage door, there's no need to worry. At PDX Garage Door, we specialize in promptly and professionally resolving Garage Door Off Track issues. Our team of highly skilled technicians is dedicated to assessing the situation meticulously, determining the root cause of misalignment, and skillfully restoring your garage door to its optimal functionality.
Employing cutting-edge tools and innovative techniques, we ensure that the tracks are flawlessly aligned, rollers are in peak condition, and cables are perfectly tensioned. With our reliable and swift service, we guarantee that your garage door will be back on track in no time, operating seamlessly and providing you with a secure and hassle-free experience.
Garage Door Springs in Sherwood
For reliable and efficient Garage Door Springs services in Sherwood, turn to the professionals at PDX Garage Door. Our team of skilled technicians is well-equipped to handle both torsion and extension spring systems, delivering comprehensive repairs and replacements.
We recognize the vital role springs play in maintaining the balance of your garage door, guaranteeing smooth operation and utmost safety. With our top-notch springs and precise installation techniques, rest assured that your garage door will operate flawlessly. Count on us for swift and meticulous service, and experience the convenience and security of a fully functional garage door.
Opener Installation in Sherwood
Elevate your garage door experience with a sophisticated Opener Installation service brought to you by PDX Garage Door in Sherwood. Our team of experts will assist you in selecting the perfect opener tailored to your specific requirements, ensuring a seamless installation process with utmost precision. Whether you prefer a chain-drive, belt-drive, or smart opener, we offer an extensive range of options to cater to your personal preferences.
Combining our extensive industry knowledge and meticulous attention to detail, we guarantee a flawless integration with your existing garage door system. Discover the convenience of effortless and reliable operation, bolstered by advanced security features and cutting-edge technology, all entrusted to our reputable team of professionals.
The Old Spaghetti Factory Restaurant
Welcome to the enchanting city of Sherwood, a destination that truly captures the spirit of the Pacific Northwest. Renowned for its breathtaking natural landscapes, thriving artistic community, and a culinary scene that embraces diversity and creativity, Sherwood is a city that stands out from the rest.
At the heart of Sherwood, you'll discover The Old Spaghetti Factory, an esteemed culinary gem that captures the very essence of the city's gastronomic landscape. This cherished eatery has seamlessly woven itself into the tapestry of Sherwood, providing a sanctuary for both locals and visitors alike.
The Old Spaghetti Factory transcends mere sustenance; it's a gastronomic odyssey that reveres the flavors of the Pacific Northwest. Within their menu, a magnificent array of delectable dishes awaits, spanning from timeless favorites reminiscent of rustic taverns to inventive creations that artfully blend worldly influences with locally-sourced ingredients.
What truly sets The Old Spaghetti Factory apart is its unwavering commitment to the community. This establishment frequently plays host to engaging events that embrace Sherwood's vibrant culture, lending support to local initiatives and fostering an unwavering sense of camaraderie among its cherished denizens.
Zach Antinelli
19/06/2022
My garage door stopped working, I tried all the basic troubleshooting but was a bit out of my element. I called and they were able to come out within an hour. Lucas was able to diagnose the issue immediately and replace both springs for a great price. Highly recommend this company.
The technician was really friendly and helpful, and completed the job quickly and professionally! Would definitely hire again 🙂
Excellent service, very very quick response and helped us solve a broken garage door within an hour! Highly recommend to anyone in need of their overhead door services
Harold Barrett
17/01/2022
Excellent service, their tech came out and got my garage door opener replaced with an upgrade. Their technicians have incredible attention to detail.
Michael Shelangoski
08/08/2021
Super fast service, had my door working like new in no time to! Highly recommend!
Prompt response to my email for a quote. 20 minutes later had Lucas, a very helpful tech, come out and quickly diagnose a tough problem. Very satisfied!
Michael Morgan
22/06/2021
These gentlemen are very professional and are very efficient. And we're able to accommodate my budget! Please hire them!
Keep your garage doors in top shape to avoid accidents and save repair cost