WELCOME TO PDX GARAGE DOOR
Salem Garage Door Panel Repair
Secure, smooth, and aesthetically pleasing garage doors are pivotal for every Salem resident. PDX Garage Doors brings unparalleled expertise in managing every nuance of garage door panel repairs, ensuring your space remains safe and functional. Our dedicated team, available 24/7, diligently works to preserve your door's integrity, ensuring a steadfast, reliable service that harmoniously blends quality, expertise, and local understanding into every repair.
Same Day Service
Professional Team
Honest  and Reliable
Mobile Service
Fast Response
24/7 Emergency Service
Competitive Price
Guaranteed Satisfaction
Technician will contact you right away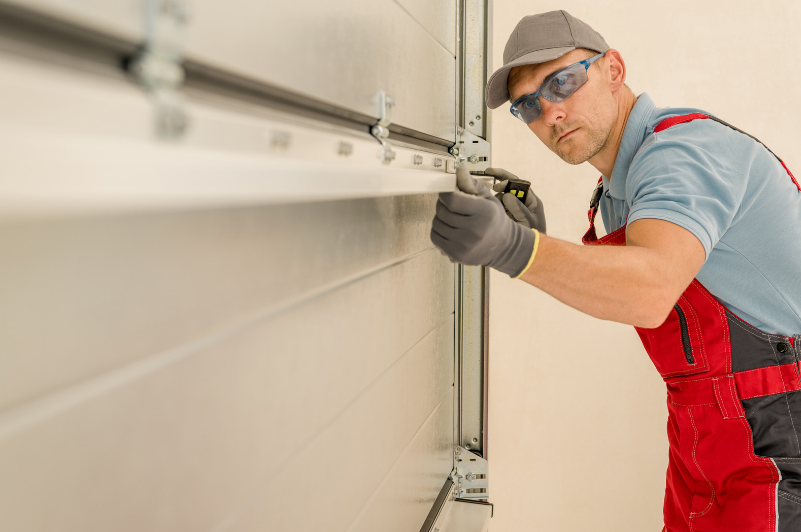 Salem Garage Door Panel Repair - PDX Garage Door
At PDX Garage Doors, navigating through the intricacies of garage door panel repairs is second nature, especially in the vibrant community of Salem, Oregon. Understanding that each panel of sectional garage doors, roll-up doors, and carriage-style doors bears unique attributes and potential issues is paramount to delivering top-tier service. 
Panels can warp, crack, or sustain damage from both daily use and unexpected incidents, significantly impacting the aesthetic and functional capabilities of the door. Our experienced technicians intricately understand the nuanced differences in repairing flush, long, short, and micro-groove panels, ensuring a seamless blend with your existing door after servicing. 
Whether mitigating minor visual imperfections or addressing critical functional concerns, our Salem-based services ensure your garage door retains its robust performance and aesthetic appeal with utmost efficacy. PDX Garage Doors stands firmly as a beacon of quality and reliability, perpetually advancing the craft of comprehensive garage door panel repair.
GARAGE DOOR PANEL REPAIR SAFETY TIPS
WHEN DO YOU NEED TO REPAIR PANEL GARAGE DOOR?
Navigating the nuanced world of garage door repair, particularly concerning door panel dilemmas, demands a blend of alertness and knowledge. In Salem, Oregon, residents occasionally confront unexpected complications in their garage systems that beckon expert intervention. PDX Garage Doors accentuates the pivotal role a well-maintained garage door panel plays in the overarching functionality and safety of your garage. 
Astute observations, like noticeably uneven hanging, abnormal sounds during operation, or visible cracks and wear on the panel, herald the necessity for immediate repair action. Addressing these signs posthaste ensures a safe, efficient garage environment while circumventing further, potentially more grievous issues. The integrity of your garage door system is interlinked with the health of its components. A misaligned or damaged panel can inflict undue strain on cables, springs, and openers, accelerating wear and compromising safety. Engage with professionals, like those at PDX Garage Doors, who embody expertise and unwavering commitment to safeguarding your home and belongings, fortifying a cornerstone in your residential safety and functionality
Garage DOOR PANEL Repair SERVICE
Choosing PDX Garage Doors for your garage door panel repair in Salem, Oregon, means securing top-tier expertise in managing diverse door issues, all delivered with a local touch. Your garage door panels are crucial, both aesthetically and functionally, guarding your valuable space and its contents. Whether dealing with common steel doors or navigating the intricate mechanics of carriage-style alternatives, our adept technicians ensure seamless, prompt repairs, preserving your door's integrity and appearance. Subtle signs like sagging, unresponsive movement, or visual blemishes on your panels might signal a need for professional attention.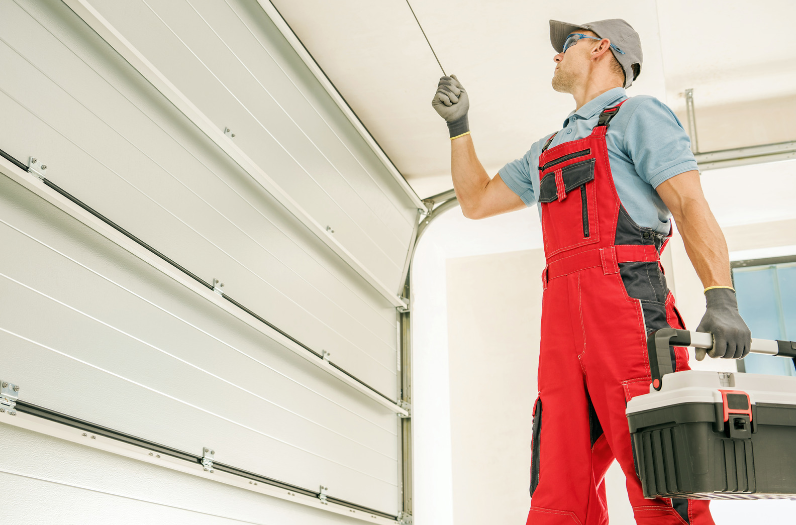 PDX's crew stands ready around the clock, ensuring that residents have unwavering 24/7 support for those unforeseen repair needs. Our hands-on experience extends through a myriad of door types and brands, reinforcing our capability to restore your garage door to its optimal state with notable efficiency and reliability. PDX Garage Doors — your steadfast partner in maintaining a secure, smoothly operating garage space.
Zach Antinelli
19/06/2022
My garage door stopped working, I tried all the basic troubleshooting but was a bit out of my element. I called and they were able to come out within an hour. Lucas was able to diagnose the issue immediately and replace both springs for a great price. Highly recommend this company.
The technician was really friendly and helpful, and completed the job quickly and professionally! Would definitely hire again 🙂
Excellent service, very very quick response and helped us solve a broken garage door within an hour! Highly recommend to anyone in need of their overhead door services
Harold Barrett
17/01/2022
Excellent service, their tech came out and got my garage door opener replaced with an upgrade. Their technicians have incredible attention to detail.
Michael Shelangoski
08/08/2021
Super fast service, had my door working like new in no time to! Highly recommend!
Prompt response to my email for a quote. 20 minutes later had Lucas, a very helpful tech, come out and quickly diagnose a tough problem. Very satisfied!
Michael Morgan
22/06/2021
These gentlemen are very professional and are very efficient. And we're able to accommodate my budget! Please hire them!
Request A Garage Door PANEL Repair Estimate
Is your garage door panel showing signs of wear or malfunction? Don't wait until it becomes a bigger issue. PDX Garage Doors in Salem, Oregon, is here to help. Secure a precise and no-obligation repair estimate from our experts today and ensure the longevity and efficiency of your garage system.