WELCOME TO PDX GARAGE DOOR
Garage Door Repair Salem Oregon
PDX Garage Doors offers premier garage door repair services in Salem, Oregon. From addressing unusual noises and hesitations in door movements to fixing misaligned sensors and remote discrepancies, our team handles a range of issues. Ensuring your garage door functions flawlessly is our mission, exemplified in our comprehensive service offerings and expert solutions.
Same Day Service
Professional Team
Honest  and Reliable
Mobile Service
Fast Response
24/7 Emergency Service
Competitive Price
Guaranteed Satisfaction
Technician will contact you right away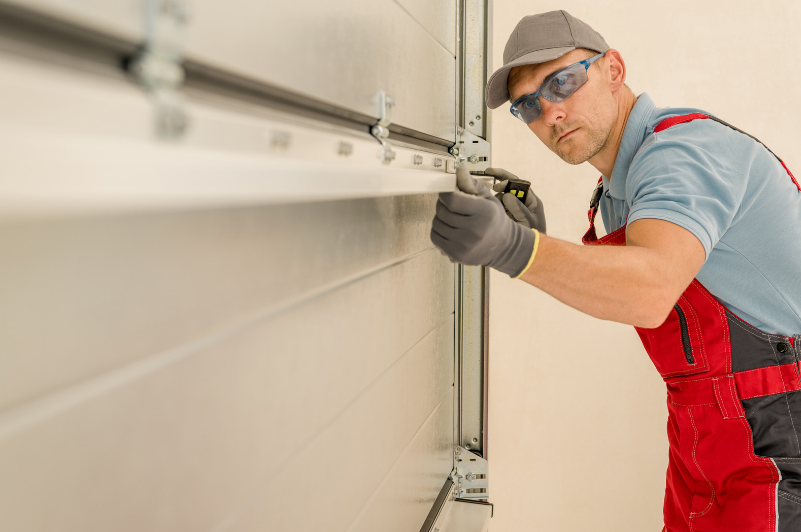 Garage Door Repair Salem Oregon - PDX Garage Door
At PDX Garage Doors, understanding the intricacies of garage door repair is in our DNA. Located near Salem, Oregon, we are well-acquainted with the diverse range of garage doors that grace homes and businesses in the region. 
From sectional to roll-up doors, each type brings its unique set of components and potential challenges. Broken springs, misaligned tracks, or malfunctioning openers? These are just a sample of the myriad issues a garage door can face. 
Our team is adept at identifying these problems and deploying effective solutions, ensuring your door operates smoothly. With a foundation built on industry knowledge, PDX Garage Doors offers more than just repairs; we offer peace of mind. If you're in Salem and need expertise on garage door repair, remember our name.
GARAGE DOOR REPAIR SAFETY TIPS
WHEN DO YOU NEED TO REPAIR GARAGE DOOR?
Garage doors are essential components of homes and businesses in Salem, Oregon, playing a pivotal role in security and aesthetics. Yet, like any equipment, they can malfunction. Recognizing the signs that your garage door requires repair can prevent further damage and potential hazards.
If your garage door makes unusual noises, hesitates when opening or closing, or shows visible signs of wear like sagging sections, it's time to consider professional repairs.  Delaying these fixes might jeopardize safety. Moreover, a misaligned sensor or erratic remote response are also indications that repairs are imminent. Always prioritize safety by contacting a local professional like PDX Garage Doors, before attempting any DIY repairs. Regular maintenance can also mitigate these issues, ensuring your door operates smoothly. Remember, a proactive approach to garage door care is the key to longevity and optimal functionality.
Garage DOOR Repair SERVICE
Understanding the intricacies of various garage doors is crucial in this industry, and at PDX Garage Doors, we have honed our expertise over the years. Whether you're grappling with issues related to sectional, roll-up, or tilt-up doors, our adept technicians can pinpoint and remedy the situation. Each garage door has its unique components – from torsion springs to safety sensors, and addressing each part requires a specialized approach.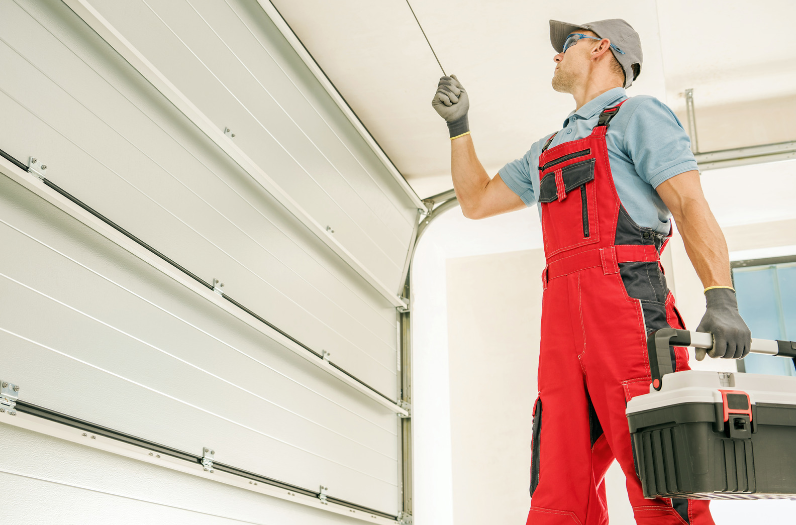 Located in Salem, Oregon, our commitment to the community extends beyond regular business hours. With our 24/7 service, we ensure that a malfunctioning garage door never disrupts your day. Delve into the world of quality garage door repair with PDX Garage Doors, where professionalism meets simplicity.
Zach Antinelli
19/06/2022
My garage door stopped working, I tried all the basic troubleshooting but was a bit out of my element. I called and they were able to come out within an hour. Lucas was able to diagnose the issue immediately and replace both springs for a great price. Highly recommend this company.
The technician was really friendly and helpful, and completed the job quickly and professionally! Would definitely hire again 🙂
Excellent service, very very quick response and helped us solve a broken garage door within an hour! Highly recommend to anyone in need of their overhead door services
Harold Barrett
17/01/2022
Excellent service, their tech came out and got my garage door opener replaced with an upgrade. Their technicians have incredible attention to detail.
Michael Shelangoski
08/08/2021
Super fast service, had my door working like new in no time to! Highly recommend!
Prompt response to my email for a quote. 20 minutes later had Lucas, a very helpful tech, come out and quickly diagnose a tough problem. Very satisfied!
Michael Morgan
22/06/2021
These gentlemen are very professional and are very efficient. And we're able to accommodate my budget! Please hire them!
Request A Garage Door Repair Estimate
Need a precise estimate for your garage door repair? At PDX Garage Doors, we provide accurate and transparent quotes tailored to your specific issues. Whether it's a minor adjustment or a more extensive repair, our expert team evaluates the situation and offers a clear breakdown. Request your garage door repair estimate today and let us assist you seamlessly.