WELCOME TO PDX GARAGE DOOR
Garage Door Repair Portland
PDX Garage Doors - your trusted partner for Garage Door Repair in Portland. We're committed to ensuring your garage door operates flawlessly. With expertise in various door types and a 24/7 availability for emergencies, we're here to address all your garage door needs promptly and professionally. Choose us for reliable, top-notch service that keeps your garage door running smoothly.
Same Day Service
Professional Team
Honest  and Reliable
Mobile Service
Fast Response
24/7 Emergency Service
Competitive Price
Guaranteed Satisfaction
Technician will contact you right away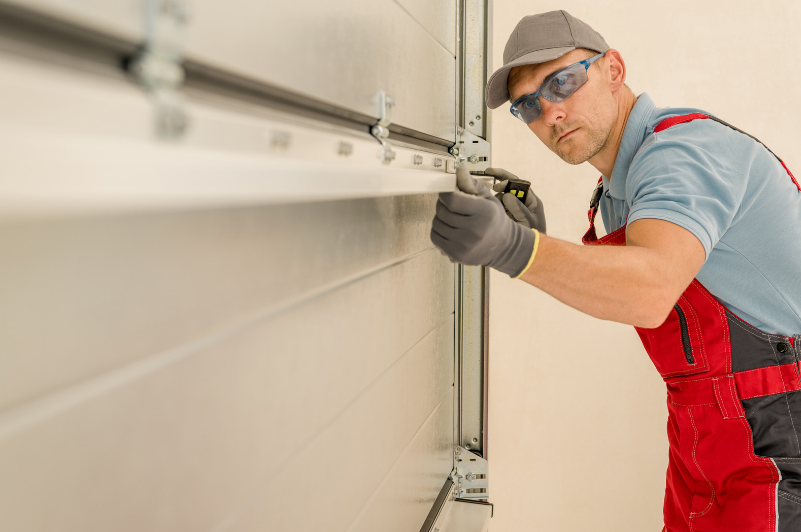 Garage Door Repair Portland - PDX Garage Door
At PDX Garage Doors, understanding the intricacies of garage door mechanics is second nature. Operating in the heart of Portland, our expertise encompasses the vast array of door types and the myriad of issues they might face. From torsion spring malfunctions to misaligned tracks, our experienced technicians are equipped to tackle it all. Beyond just addressing the problem, our team is dedicated to sharing insights into preventive measures, ensuring longevity for your garage door system. The heart of our service lies in offering timely and efficient garage door repair solutions, ensuring your home or business runs seamlessly. Reach out to PDX Garage Doors for a blend of knowledge, efficiency, and top-tier garage door repair expertise.
GARAGE DOOR REPAIR SAFETY TIPS
WHEN DO YOU NEED TO REPAIR GARAGE DOOR?
When it comes to the safety and functionality of your garage door in Portland, you can trust PDX Garage Doors for expert advice. We understand the importance of a well-maintained garage door and want to ensure your safety. Here are some signs that indicate your garage door may need immediate repair:
Unusual Noises: If your garage door suddenly starts making grinding or scraping noises, it could be a sign of a problem with the springs, cables, or rollers.
Slow Response: A slow or delayed response when you press the opener button can indicate issues with the door's motor or sensors.
Visible Damage: Cracks, dents, or warped sections in your garage door panels should be addressed promptly to avoid further damage.
Sagging or Off-Balance: A door that appears uneven or sags on one side could have a broken spring or cable.
Garage DOOR Repair SERVICE
Choosing a garage door repair expert in Portland can be daunting. At PDX Garage Doors, we simplify that for you. With a deep-rooted understanding of the intricacies of various door types and their unique challenges, our team stands out in offering specialized garage door repair solutions. From torsion spring malfunctions to panel replacements, our seasoned technicians have seen and resolved it all. Operating round-the-clock, our 24/7 availability ensures your garage door glitches don't disrupt your routine.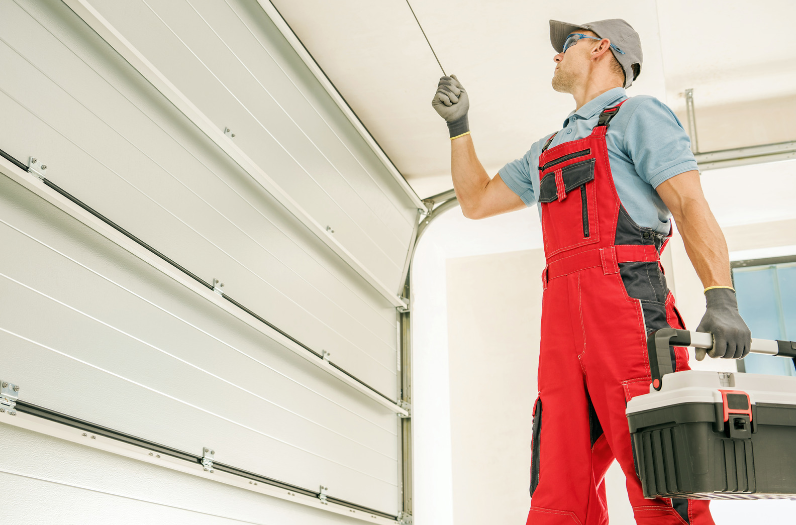 Equipped with advanced techniques and quality materials, our approach is all about precision and longevity. We take the time to educate you on proper maintenance to extend the life of your garage door. Rely on us to provide reliable, professional, and prompt Garage Door Repair services in the Portland area.
Zach Antinelli
19/06/2022
My garage door stopped working, I tried all the basic troubleshooting but was a bit out of my element. I called and they were able to come out within an hour. Lucas was able to diagnose the issue immediately and replace both springs for a great price. Highly recommend this company.
The technician was really friendly and helpful, and completed the job quickly and professionally! Would definitely hire again 🙂
Excellent service, very very quick response and helped us solve a broken garage door within an hour! Highly recommend to anyone in need of their overhead door services
Harold Barrett
17/01/2022
Excellent service, their tech came out and got my garage door opener replaced with an upgrade. Their technicians have incredible attention to detail.
Michael Shelangoski
08/08/2021
Super fast service, had my door working like new in no time to! Highly recommend!
Prompt response to my email for a quote. 20 minutes later had Lucas, a very helpful tech, come out and quickly diagnose a tough problem. Very satisfied!
Michael Morgan
22/06/2021
These gentlemen are very professional and are very efficient. And we're able to accommodate my budget! Please hire them!
Request A Garage Door Repair Estimate
Need a precise estimate for your garage door repair? At PDX Garage Doors, we provide accurate and transparent quotes tailored to your specific issues. Whether it's a minor adjustment or a more extensive repair, our expert team evaluates the situation and offers a clear breakdown. Request your garage door repair estimate today and let us assist you seamlessly.